cheap jerseys for sale
customized baseball jerseys
custom basketball jerseys
custom soccer jerseys
custom football jerseys
baseball jerseys custom
custom nfl jersey
custom jersey maker hockey
custom team jerseys
nfl custom jersey
custom basketball jersey
Custom Football Jerseys
custom hoodies near me
customize jersey baseball
custom jerseys
custom baseball jersey
nba jersey sale
basketball jerseys
nfl custom jersey
custom jerseys baseball
custom football jersey
custom jerseys basketball
customized basketball
custom football jerseys
custom hockey jerseys
custom nba jerseys
custom baseball jerseys
custom team jerseys basketball
custom design jerseys
customized baseball jerseys
custom baseball jerseys
best custom nfl jerseys
personalized jerseys
custom team jerseys baseball
custom bowling jerseys
soccer jerseys custom
custom nba jerseys
nbashop
soccer jerseys
jerseys for sale
custom jerseys football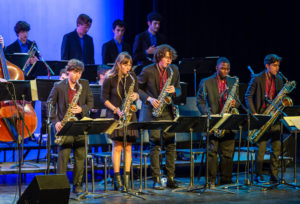 Jazz Ensemble A finished in 1st place in the season's closing competition at SuperJazz at the Ranch at West Ranch High School. They were awarded $700 from D'addario, makers of woodwind reeds and strings for guitar and orchestral instruments. AMPA student William Brandt on alto sax was the festival's most outstanding soloist winning a scholarship to the Brubeck Institute's Summer Camp.
View photos, courtesy of parent Ken Brown.
On Friday, May 18, 2018, the pit orchestra from Guys and Dolls received a 2018 Jerry Herman Award nomination. The Jerry Herman Awards will be announced June 4th, 2018.
(Visited 798 times, 1 visits today)