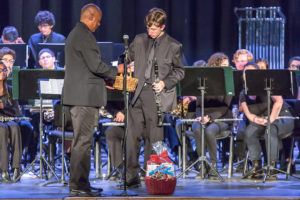 If you missed the recent Winds concert, you can enjoy it vicariously via the video shot by proud parent Ken Brown. Congratulations on a fine performance and good luck to all our graduating seniors!
Check out the entire playlist here.
You can purchase images from Ken Brown here. All profits go to the Winds/Orchestra/Philharmonic Department.
(Visited 124 times, 1 visits today)